Courses Taught:
7-9 STEM Academy
PTLW- Automation & Robotics, Medical Detectives, App Creators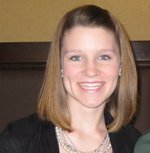 Mrs. Sellers comes to Troy from Millbrook, Alabama. She graduated high school from Stanhope Elmore High School. She attended Troy University and earned a Bachelor's of Science degree in Mathematics Education in 2010. She earned a Master's in Adult Education with a specialization in Leadership Studies in 2015. While attending Troy University, she participated in Relay for Life, Phi Kappa Phi, and Pi Mu Epsilon (Math Honor Society).

In 2010, Mrs. Sellers married her best friend, Jonathan Sellers. She has 2 children, Maddie and Nolan. The Sellers family lives in Troy and absolutely love it. When Mrs. Sellers is not in school, she enjoys reading, spending time with her family and friends, and attending any Troy University athletic event. She especially loves to watch Trojan football!

Materials supplied by school